The Amhara Agricultural Research Institute
The Amhara Agricultural Research Institute is Governmental Research Institute implements, coordinates and oversees agricultural research projects in the Amhara National Regional State of Ethiopia.
In this project lead by Dr Ermias Abate Desta they will undertake phenotyping of the barley genotypes (genotyping, GWAS, germplasm management) and conduct two phenotypic characterization fields for 500 RILs of the BARLEY-MPP population in the Amhara region in Ethiopia.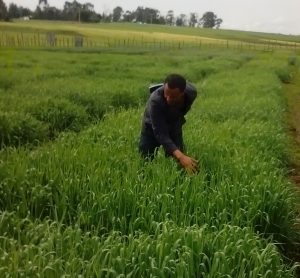 Zeynu Tahir is PhD candidate currently enrolled at Sant'Anna – Scuola Universitaria Superiore Pisa, Italy. He was working on barley breeding at one of ARARI's  research centers (Gondar Agricultural Research Center) before he was enrolled for PhD. He is expected to do the phenotyping work of the iMAGIC population.
Seyoum Assefie Kassa Is going to graduate from Sant'Anna – Scuola Universitaria Superiore Pisa, Italy, shortly. He was  the one who developed the iMAGIC  population as part of his PhD work under the supervision of Professor Enerico Pe. He is currently on duty at one of at one of ARARI's  research centers (Sirinka  Agricultural Research Center). He is currently amplifying the seeds for the mapping population