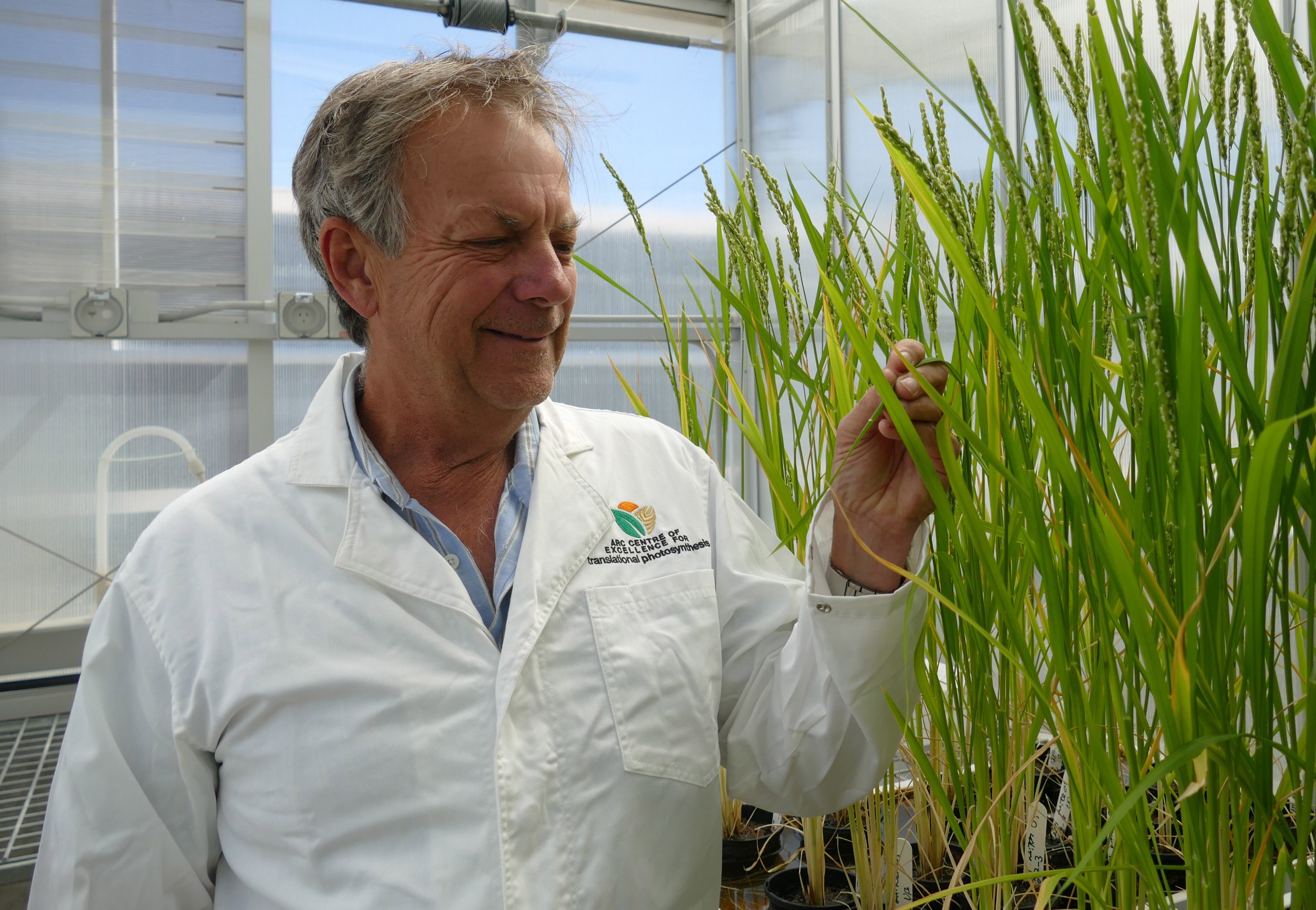 Prof. Robert T Furbank
Centre of Excellence for Translational Photosynthesis, Australian National University, Canberra AUSTRALIA. 
Bob is interested in multiscale or "systems" plant biology, focusing on improvement of photosynthetic performance, carbon partitioning and yield in C3 and C4 grain crops. His research spans from gene discovery to plant growth and field photosynthetic performance; from synthetic biology and metabolic engineering to global remote sensing and Phenomics of agricultural crops. His research goal is the exploration and improvement of plant performance from the leaf to the field. He is currently a Professor in Plant Science at ANU, a node lead researcher in the C4 Rice Consortium, having led the Australian research Council Centre of Excellence for Translational Photosynthesis and the High resolution Plant Phenomics national facilities in Canberra.
Title: Improving crop photosynthesis: genomes, phenomes and synthetic biology  
Webinar date: Tuesday 7th February 2023  10.00 CET
Abstract: Agricultural production must increase by more than 70% over the next 30 years to meet global demand for food.  Annual yield progress in breeding of our major cereal crops globally has dropped to below 1% per annum, making it unlikely that we will meet this target for crops, in the light of pressures from urbanisation and climate change.  The plateau in yield improvement in cereals is now widely regarded to have resulted from the exhaustion of gains from improving genetic potential for harvest index and grain number.  A new breeding frontier has emerged aimed at improving efficiency of photosynthesis and effective use of solar radiation for yield.
Globally, major initiatives have been established to improve photosynthesis in by harnessing advances in synthetic biology, genomics and Phenomics to identify and create superior germplasm and identify new allelic variation. This presentation highlights examples of recent progress in this field, discusses future approaches combining targeted synthetic biology with phenome/genome biology and addresses the challenges in translating this research to higher crop yields and food production.